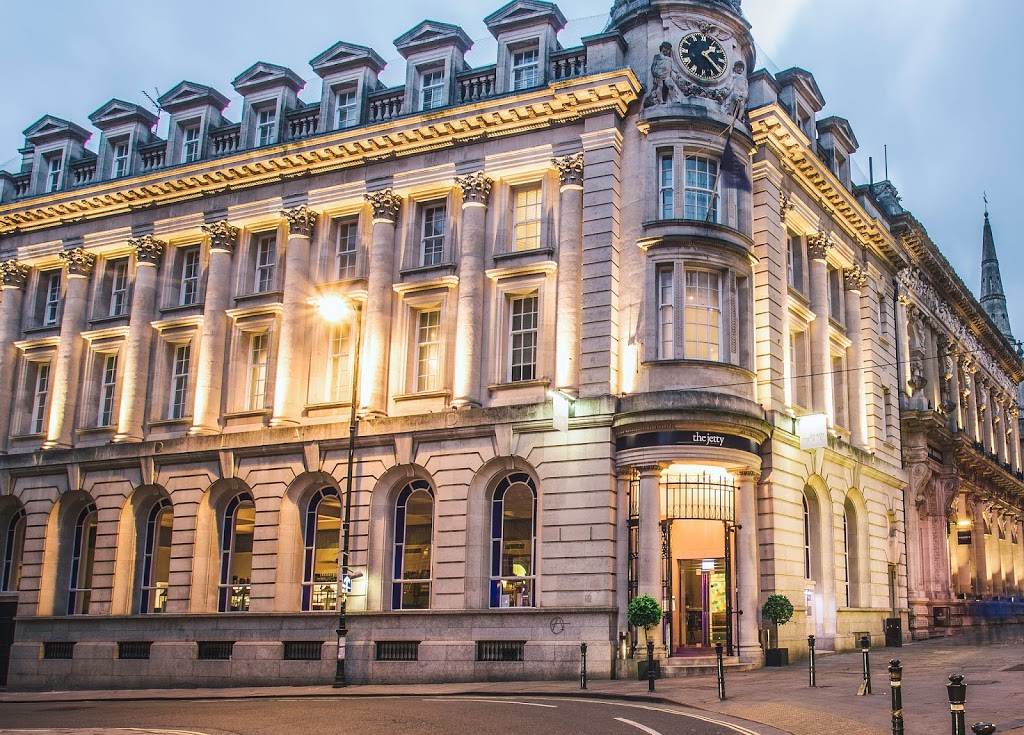 I love spa days and I definitely don't go on them enough. If it was up to me, I'd have my own spa in my back garden, but I don't see that happening any time soon. Having just finished University and desperately in need of some relaxation, I was so excited when I was invited to check out the Bristol Harbour Hotel Spa – Bobby wasn't too upset about coming along either.
We arrived early Friday morning to make the most of our day and were warmly welcomed by the front of house. The building itself fuses two iconic former bank premises and simply oozes luxury and style. To me, the evolution to a luxury hotel feels like a natural move. For anyone else who enjoys design, there is really something to marvel at in every room. The furniture, the iconic blue Bristol glass, the quirky upholstery of the chairs and the tongue-in-cheek modern art.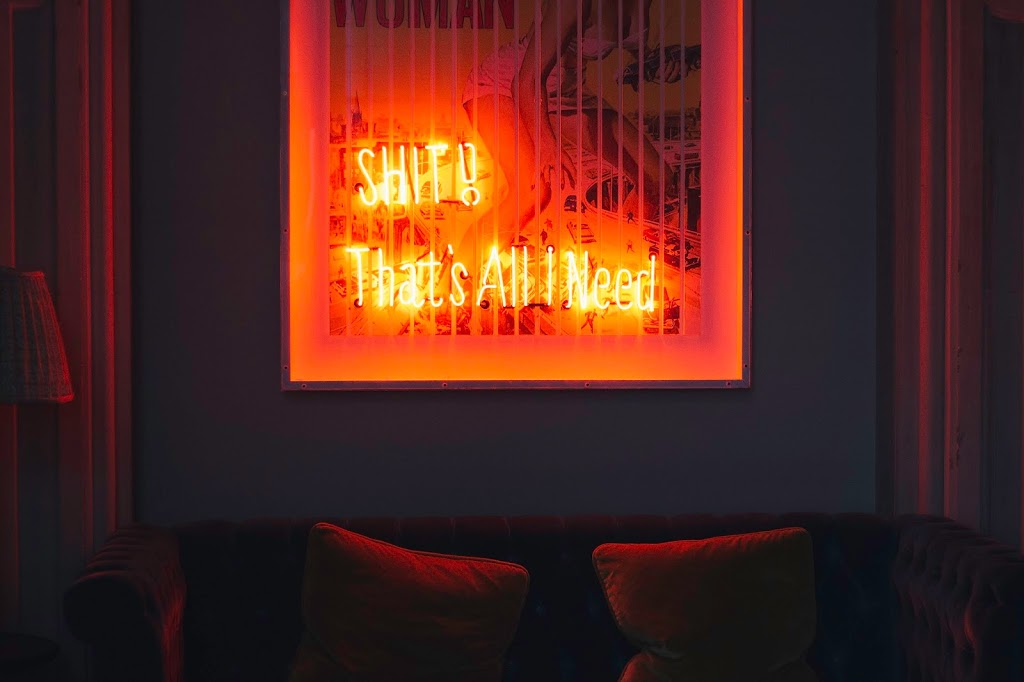 Anne kindly gave us a tour as we had a little time to spare and we were lucky enough to explore the spectacular events space which was in the process of being set up for a wedding. Whoever's wedding it was, I am insanely jealous!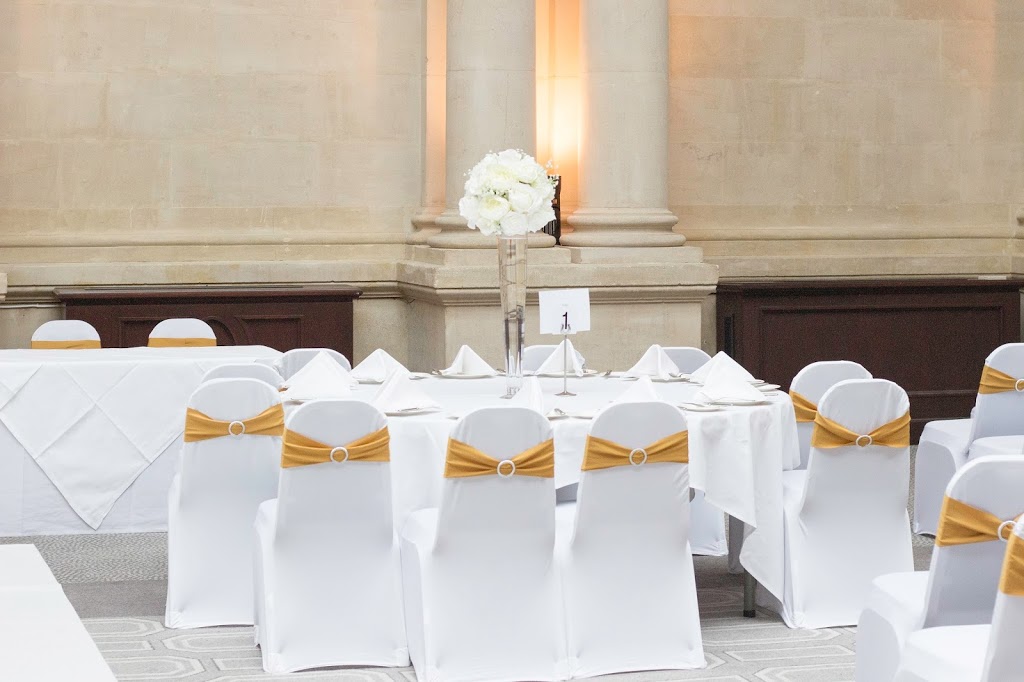 The Gold Bar was easily one of my favourite spaces within the hotel. Three glamorous lounge-type seating areas with cosy corning, high ceilings and ambient lighting. It felt as though we were walking into a members-only club! Anne explained that the space used to be the bank managers office and we made a mental note to return that evening to sample the enticing cocktail menu!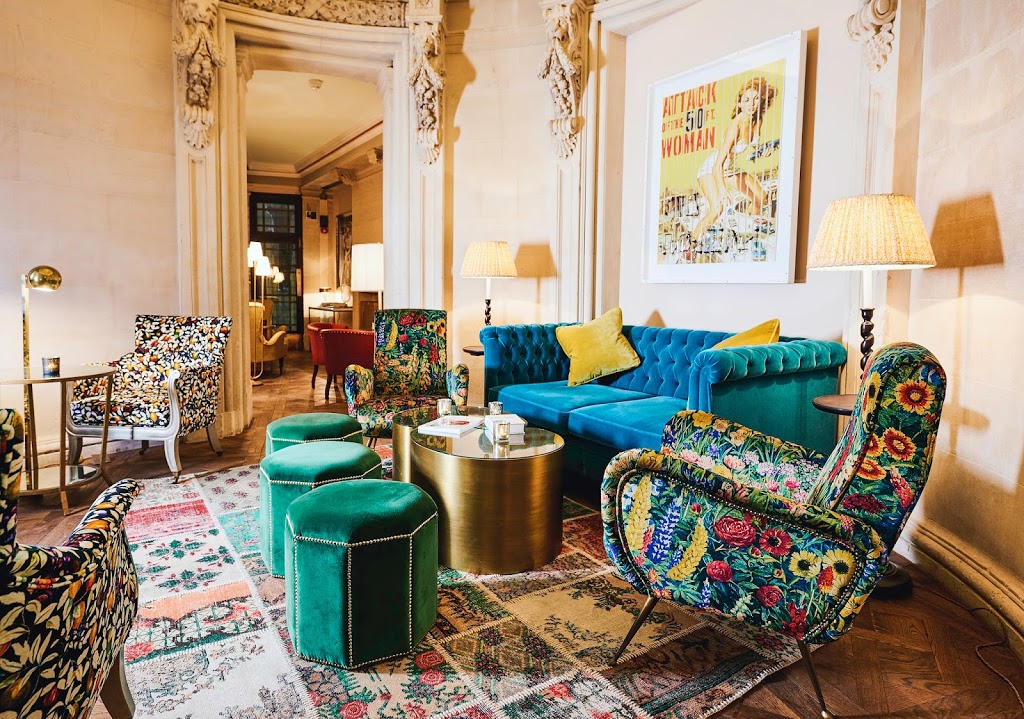 Away from the bar, the hotel hosts 42 stylish bedrooms. While we were only visiting the hotel for a spa day, we did get a sneak peak at one of the amazing suites on offer. Boasting a gorgeous free-standing bath, spectacular city views, and complimentary decanters of gin and sherry – a lovely thoughtful touch.
By this point, I don't think either of us thought the hotel could get any better but we were gladly proved wrong. The former basement bank vaults have been transformed into the most incredible spa and gym I have ever seen. The low ceilings and atmospheric lighting enhance the small but cleverly designed space. We put on our robes and upon entering immediately felt a million miles away from our busy lives.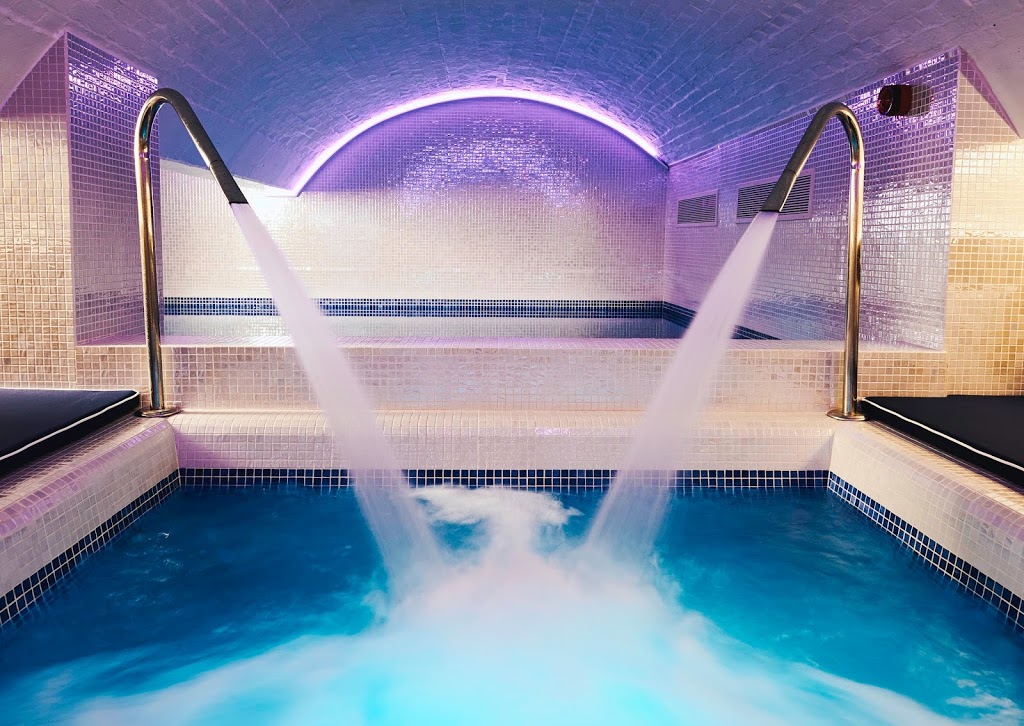 On offer in the spa – indoor pool, hydrotherapy pool, steam room, sauna and snug relaxation areas. Whilst we chatted and relaxed I had to keep reminding myself that were actually underground. Every now and then my memory was jogged when I walked through the large bank vault doors – an impressive feature and a fascinating nod at the buildings history.
We had both been booked in for back massages at 12pm and when the time rolled around the lovely Andrea came to fetch us. She was extremely attentive and took time to find out our particular needs for our treatments. The whole experience was incredible, Andrea is clearly very experienced. I was a little tense from exercising but I left the room feeling like a new women.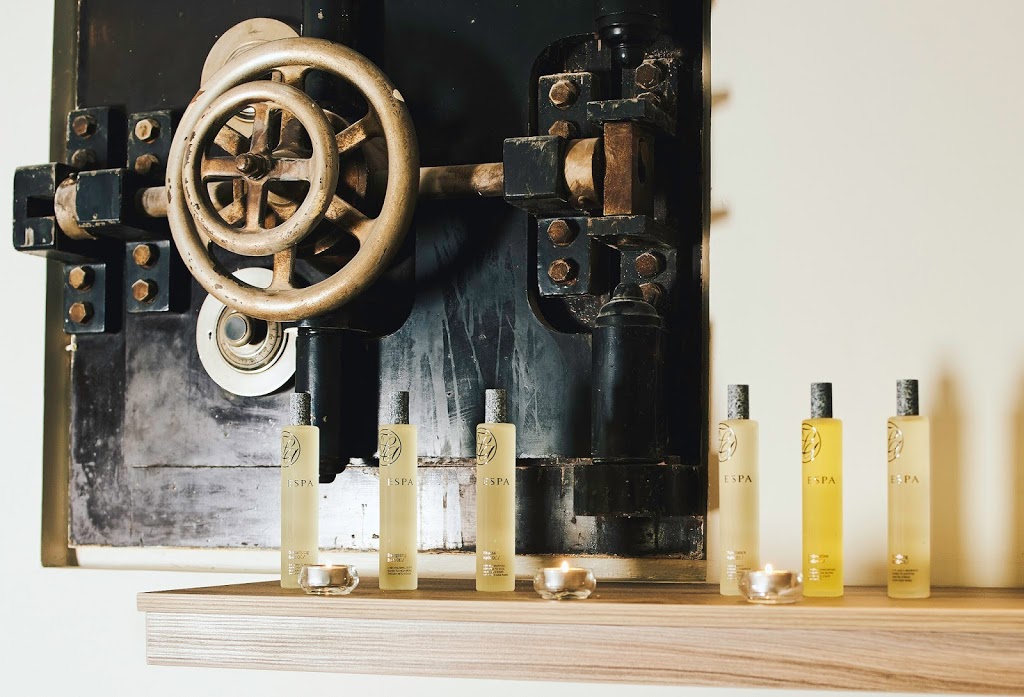 After our massages we got changed and headed into the award-winning Jetty restaurant for our afternoon tea. I have to mention that from start to finish the service was impeccable; Pedro really is an asset to the hotel.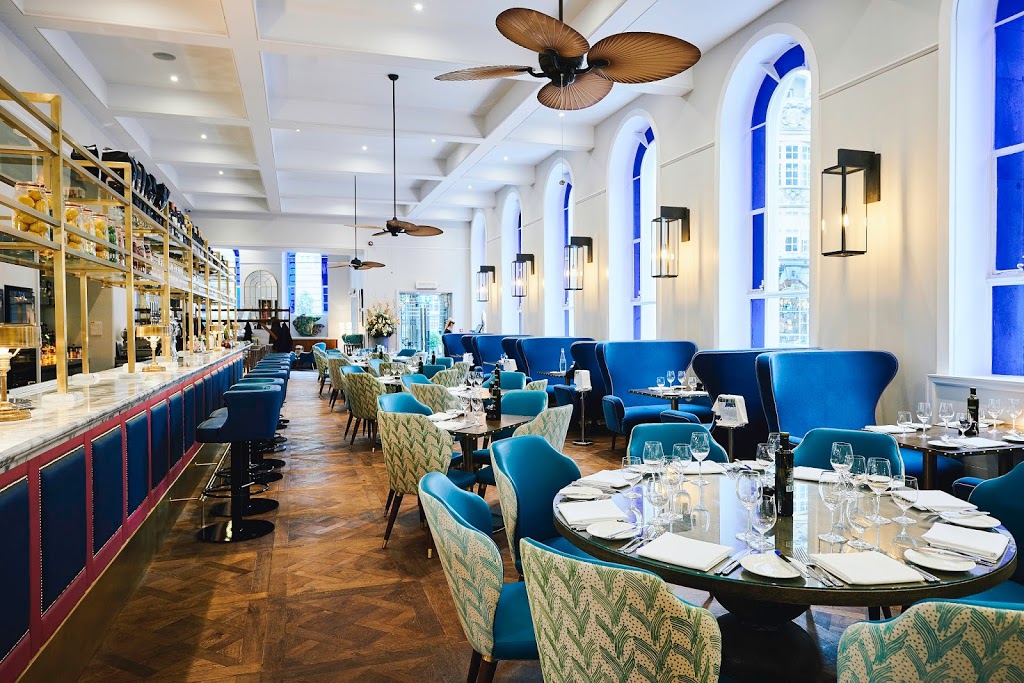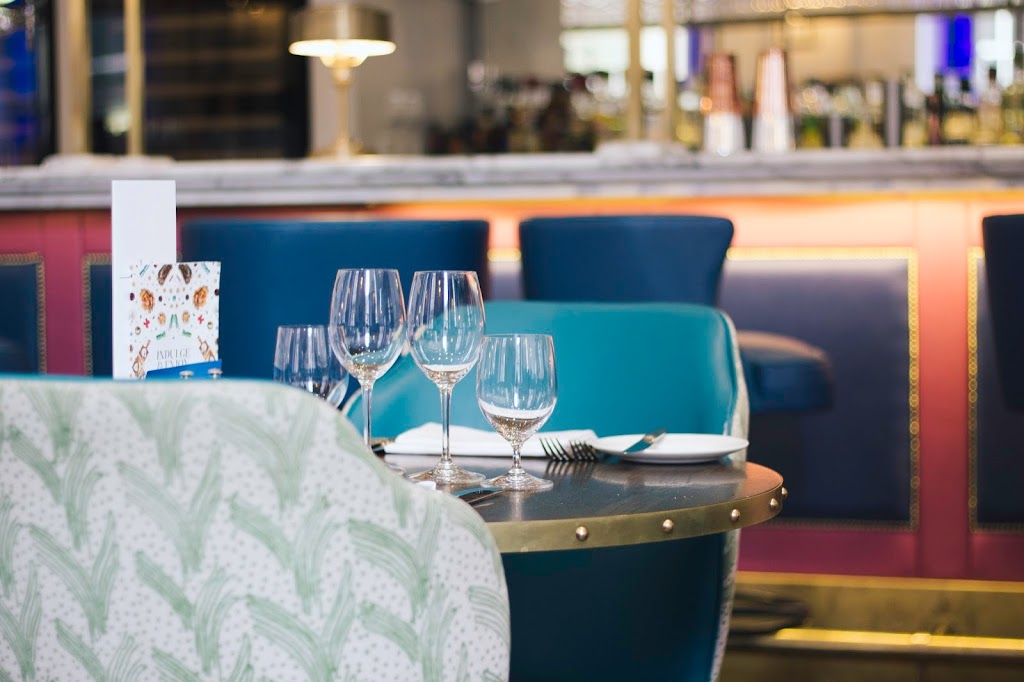 We started afternoon tea with prosecco and tea, both opting for Earl Grey.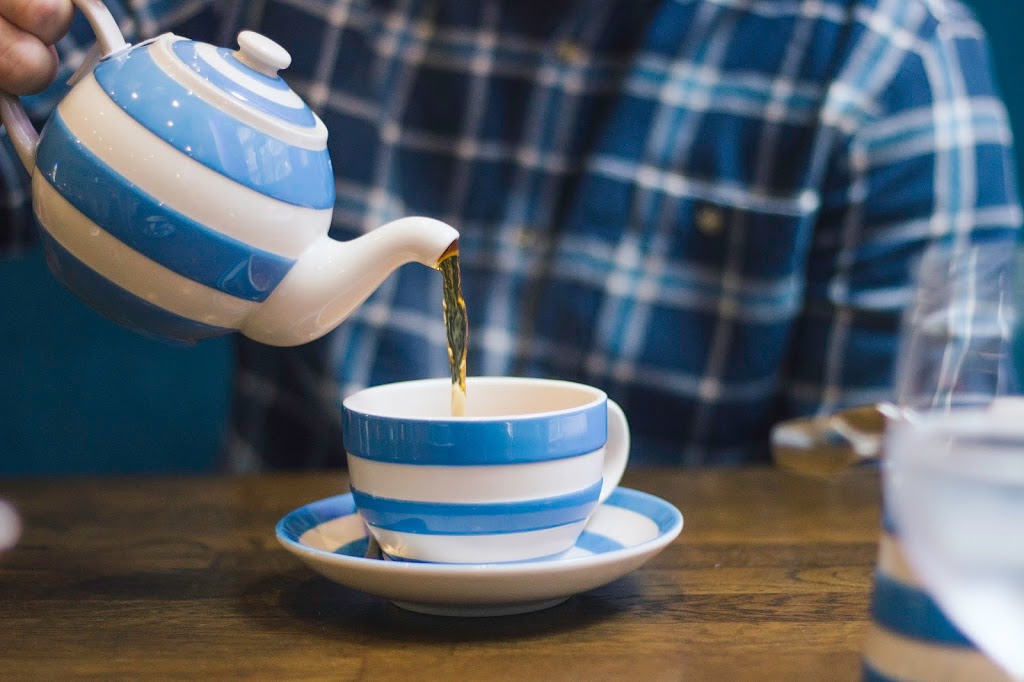 Then came the food. It was easily the best afternoon tea I've ever had, with a lovely variety of sandwiches, huge scones with jam and clotted cream, and the most delicious selection of cakes. We were stuffed.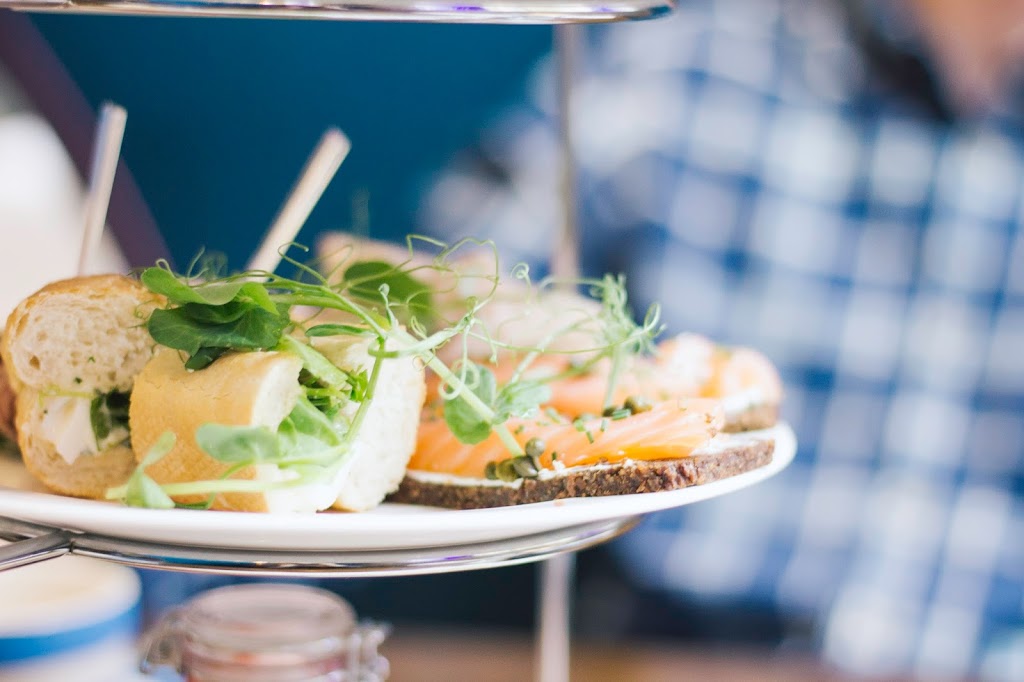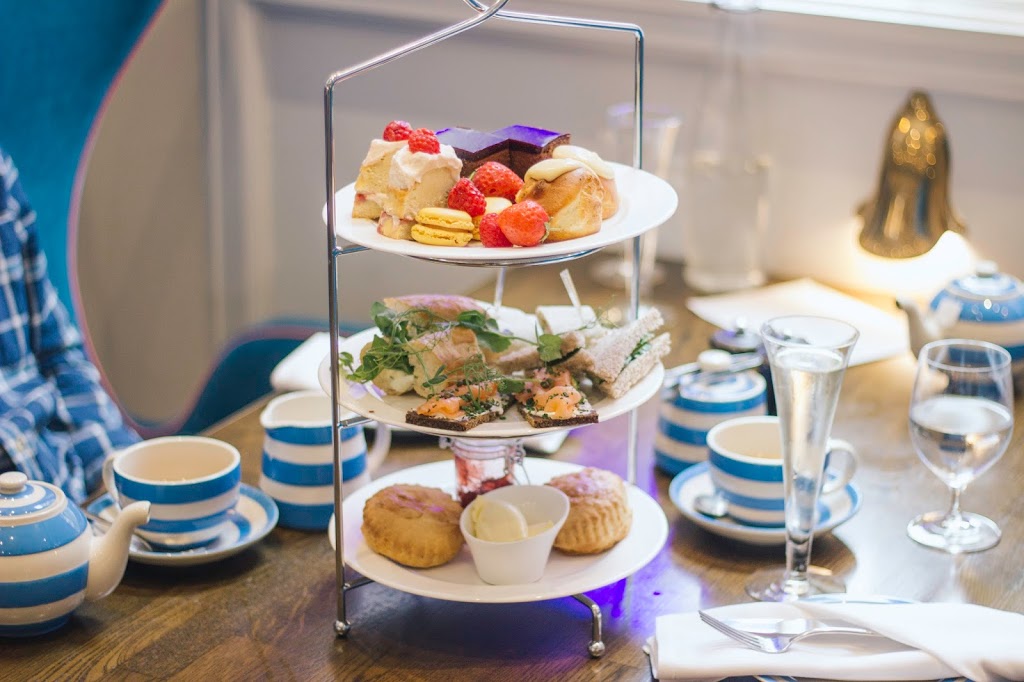 I would revisit any aspect of the Harbour hotel in a heartbeat. I got a real sense of indulgence which is exactly what I look for in a spa day. The stunning interior, fantastic service and quirky finishing touches really made the experience extra special. I'd love to stay the night in one of the suites and am very tempted to book a little night away some time soon. Check out the different spa days the Bristol Harbour Hotel has to offer here.
What's your favourite spa hotel? Have you visited a Harbour Hotel before?
Jasmin x
*This post was made possible thanks to Harbour Hotels, but as always, all opinions are my own. Some of the images included in this review were provided by the company. 
Don't forget to follow me on bloglovin! to stay up to date with my posts!